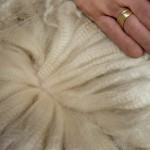 The inaugural Alpaca Fleece Show is expected to attract entries from both South and North Islands.
The show will be judged by renowned Australia Alapaca Judge, Peter Kennedy.
Suri fleeces and Huacaya fleeces will vie for Supreme awards,  Fancy fleeces will  receive a Premier award. Trophies will also be awarded for the most successful Huacaya and Suri Exhibitor, calculated on average points from at least three entries.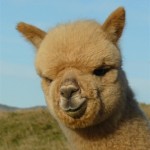 Fleeces will be on display for the public and a couple of fleeces will be available for the people to touch.
Want to find out more about these gentle and sometimes timid creatures? We'll have experts and breeders on hand to answer your questions.