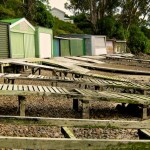 The Photography Competition at the Banks Peninsula A&P Little River Show grows bigger every year, with the popularity and ease of digital SLR and point & shoot cameras making it easier than ever for people to take, print and show their own photos.
This year the photography competition is the biggest it's ever been, with a variety of classes covering a wide range of subjects. Whether it's portraits or landscapes, farm scenes or images of the stunning Banks Peninsula, there's a section for all budding amateur photographers, no matter what their camera or age.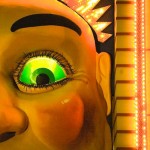 Special prizes available from our generous supporters; Wynn Williams, Akaroa Mail, Scorpio Books, and more
This year's photography section looks like this:
Class 701 People / Portraits
Class 702 Still life – not people
Class 703 On the farm
Class 704 Land or seascape
Class 705 Wildlife – non-domestic pets
Class 706 Pets
Class 707 Buildings / architecture
Class 708 Under 15s … anything goes
Class 709 Waihora Ellesmere Trust
All cameras can be used for all classes. Entries can be submitted on show day before 10am or can be submitted via post to:
All entries must be accompanied by completed entry form and have name, contact details, age (for U15), location (for class 704) and class on the back.
Entry Fees:
50c per entry, up to 2 entries per class.
Presentation:
All prints must be mounted
Framed entries are not accepted – we can't display them
Exhibitors collect their prize money from the Marshal between 2.00pm and 2.30pm on presentation of their prize tickets.
Class Prize Money: Point Value
$2.00 First 3
$1.50 Second 2
$1.00 Third 1
Overall Prize Categories
Best Colour
Best Black & White
Best Banks Peninsula Land or Seascape
Best under 15 years
Best Overall Exhibit (Ribbon)
Waihora Ellesmere Trust Section
Overall winner based on points accrued: Cup and Ribbon.