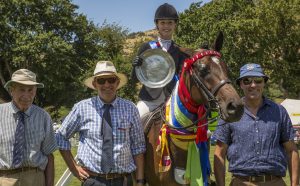 The equestrian events are one of the highlights of most A&P shows, and at Little River this is no exception.
The horse section is one of the largest at the show, and undoubtedly one of the most hotly contested every year, with many competitors being seasoned amateurs from the show circuit throughout the spring and summer months, others keen novices looking to make a name for themselves.
Please note that working hunter and working hunter pony classes are now Horse of the Year Qualifiers. Working Hunter classes have been changed and a new height class has been added. Please be sure to check the schedule for full details. We have new classes:
Pinto Section – HOY qualifier. In-hand and ridden classes
Coloured Horse / Pony – In-hand and ridden classes
District Competitors: rule 29 of the schedule, means and includes any person and Horse/Pony whose PERMANENT home is in the previously designated area known as Banks Peninsula District Council as shown in the map below: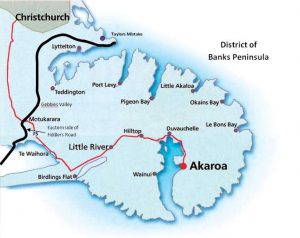 The horse section classes include those for:
Hacks
Saddle Hunters
Riding Horse
Ponies (four Sections)
Leading Rein and First Ridden classes for the young riders
Shetland Ponies
Working Hunters
Coloured Horse or Pony Ridden
Non-Hackneys
Pleasure Harness Horse / Pony
Round the Ring Hunters.
Because of the high of amount of classes, there's a great mix of age groups competing in the show and plenty of entertainment and skill to be seen.