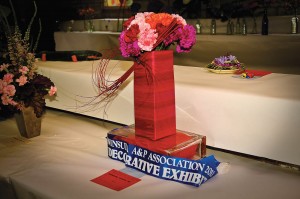 Want to show that you're a dab hand when it comes to arrangments, or just growing fantastic specimens?
Then the flower section is the show is definitely your thing!
What you need to ask yourself, right now is "What is there in the garden that I can show?" Whatever your answer, there's sure to be a place for it in the show.
Even if you're not entering, whatever your favourites, there are lots of different flowers to look out for; Roses, Petunias, Gladioli, Dahlias and Daisies to name but a few.
There is also the decorative section for those that have an eye for arrangements.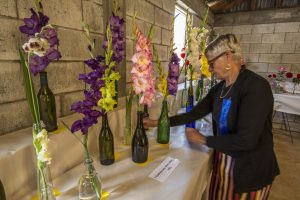 As with other sections in 'The Sheds' the kids can join in too with vege or flower models and decorative eggs.
Check the schedule for all different classes and get your green thumbs to work!